Gift Voucher - $20.00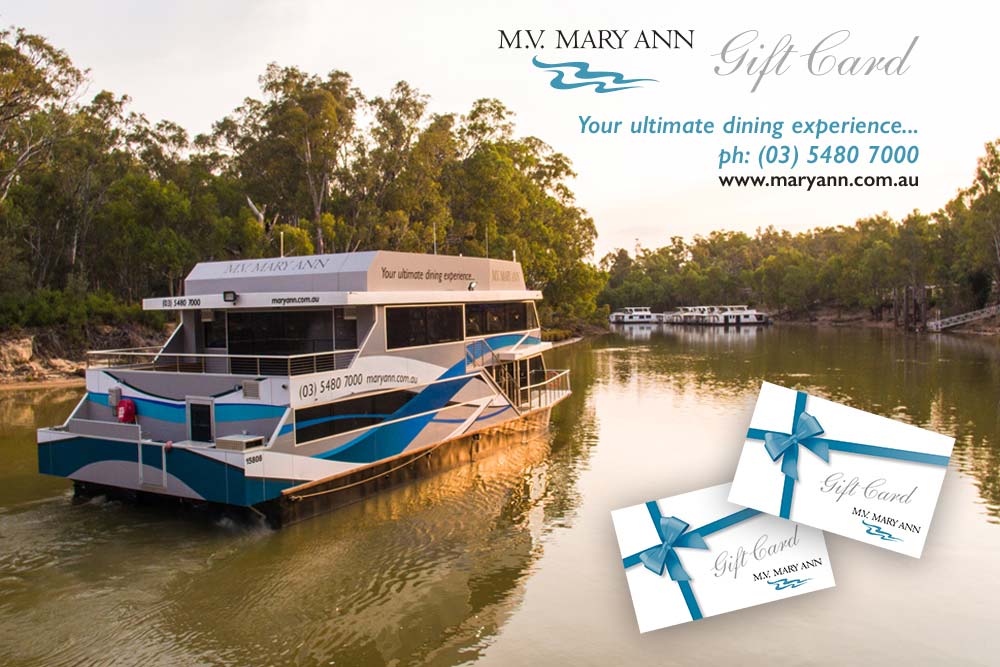 There is no more spectacular backdrop than cruising by the banks
of the majestic Murray River.
The MV Mary Ann offers Echuca/Moama's most beautiful dining
experience as you cruise past the historic Port of Echuca, home to the largest
fleet of Paddle Steamers in the world!
You can wine and dine with friends and loved ones, watch the
sunset and savour the beauty and romance of the Murray River.
We offer a delicious range of meals from both our Cafe and A La
Carte menus, with a focus on fresh seasonal produce and an extensive range of
beverages and local wines.
Our amazing Captain and Crew are friendly, meticulous and energetic
offering exceptional customer service in a relaxed and welcoming atmosphere.
The MV Mary Ann is fully licensed and climate controlled
offering a main and upper deck. Feel the wind through your hair in our
large open space at the rear of the vessel.
There is no better way to experience the majestic Murray River.